We welcome stories from anyone and everyone, and they can be on any topic. But we also know it's good to have inspiration, so each month our volunteers choose a story theme. Keep reading to find out our current theme, as well as the ones we've already run with. To find out more about writing for Flourish please read our submission guidelines.
We're also working hard to highlight all the great organisations in our city, so from May 2018 you'll see we have 'featured organisations' too.
August: Nature/nurture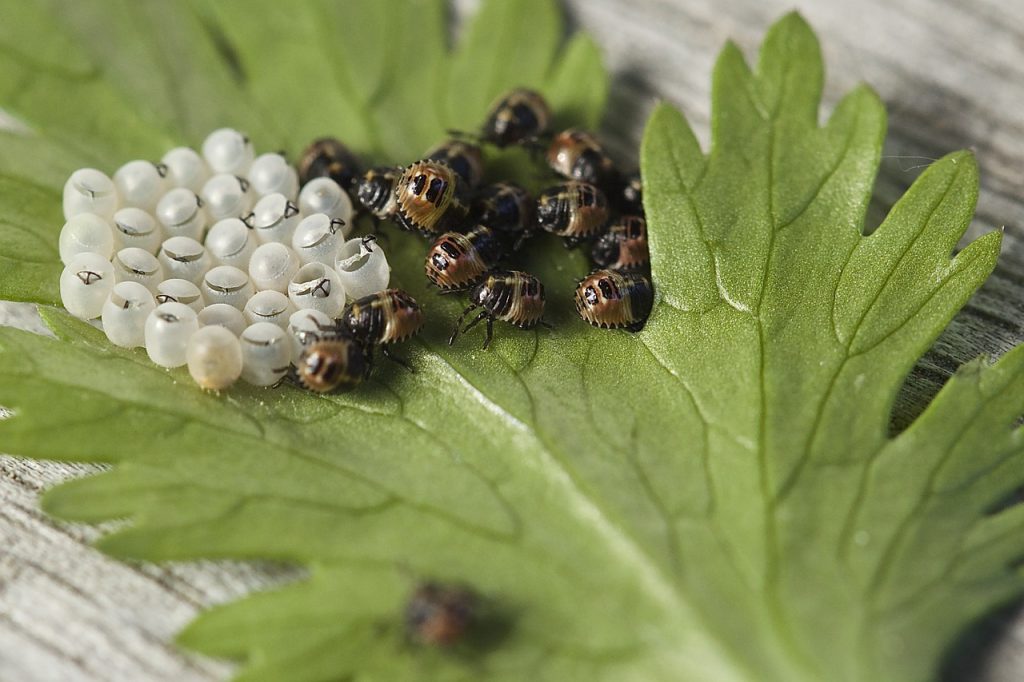 This month we're thinking about our histories and our futures: do our genes define our mental health, or are we a product of the society we're born in to? And how does that affect who we become? We welcome stories inspired by these questions, as well as stories about nature, and about the way we've grown.
FEATURED ORGANISATION: Sheffield and Rotherham Wildlife Trust
July: I'm different, you're different, we're all different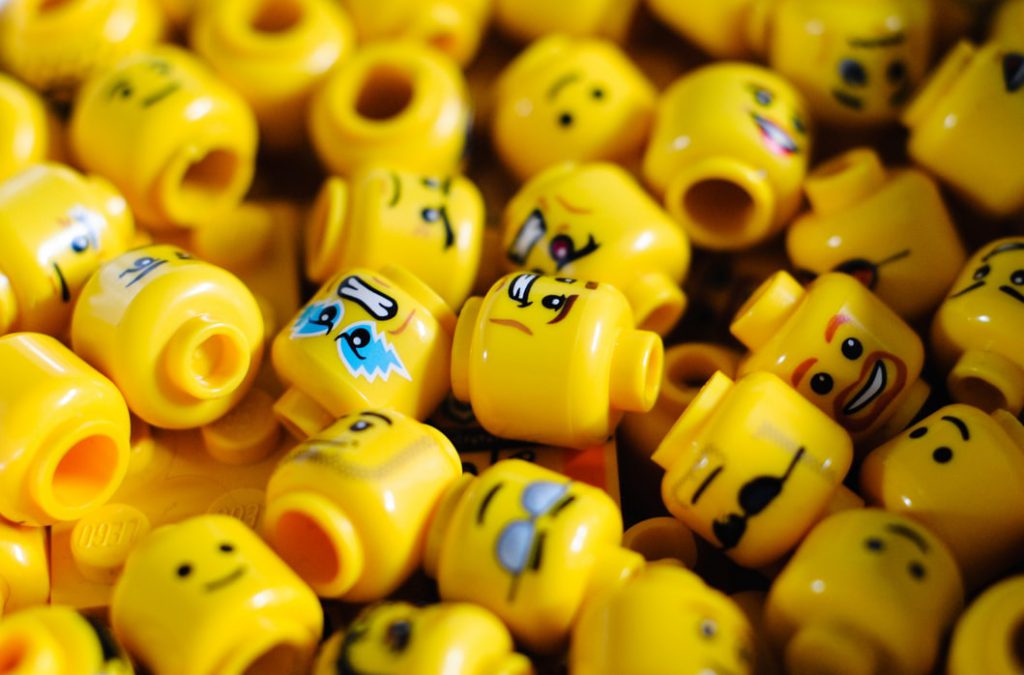 The theme for July is… 'I'm different, you're different, we're all different!' Think along the lines of the story of Elmer the Patchwork elephant! We want to hear what you enjoy about being different? And what others enjoy about you too!

FEATURED ORGANISATION: SAYiT




June: So what's the good news?
This month our theme is all about celebrating! Which, for the record, we believe should be done throughout the whole year. It's important to celebrate success. So this month we are asking you – 'what's the good news?' to remind ourselves that any success or good news, no matter how small, should be given the recognition and celebration that it deserves!
FEATURED ORGANISATION: SAVTE



May 2019: Creativity, Creations and Crafts
Have you heard of the Five Ways to Mental Wellbeing? In 2008, the New Economics Foundation published 5 evidence-based steps to improving your wellbeing: Connect, Be Active, Take Notice, Keep Learning and Give. We think we could argue that creativity, creations and crafts could fit into all five of the ways to mental wellbeing somehow! This month we want to hear about your creative spark and what helps with your wellbeing? Because of the nature of this theme, feel free to be creative with your submissions!
FEATURED ORGANISATION: SAGE
April 2019: Transitions
Have you ever been fascinated by metamorphosis? How a caterpillar can transform into a pupa, then into an adult butterfly with unique patterns and the newfound ability to fly?
'Transitions' means the process or period of changing from one situation or state to another. We may not grow wings at the end of our transitions, but it's important for us to recognise the skills and resilience we gain from life transitions – no matter how big or small they are. We'd love to hear your stories about transitions, changes, adaptations and adjustments.
FEATURED ORGANISATION: Light
March 2019: Role Models
How do we define a role model? When you're asked if you have any role models, does something spring to mind straight away? Or, do you not believe in role models and if so why? It's quite a personal question and we think quite an important one too. It definitely generates thoughts and discussions. So this month's theme is based on role models. Let's think of confidence, leadership, uniqueness, support, empowerment and so forth. Your stories are welcome in any form!
FEATURED ORGANISATION: Together Women
February 2019: Food and Mood
We all need food and nutrition; we can safely say that we definitely have that in common! But do we have the same relationship with food? So here's some food for thought… this month we welcome you to write about all things food and mood. Our likes, dislikes, cultural needs, dietary needs, traditions, routines and many more factors make our relationship with food unique and interesting. Have you got a recipe that does you good? Or perhaps you're thinking of a tradition that makes you happy? Send us your food and mood stories in whatever creative way you wish.
FEATURED ORGANISATION: Foodhall
STORIES ON THIS THEME:

January 2019 – Shake It All About
Have you heard the one about the tortoise and the hare…? It's an old classic, but there's still some nice home truths in there. The main thing that comes to mind for us when we think about the tortoise is he keeps moving. It doesn't matter how slow he is, he keeps moving.
This month we're celebrating movement of any kind with the theme 'Shake It All About'. We'd like to know whether you've found exercise, moving, commuting, wriggling, or any kind of movement helpful for your mental health.
FEATURED ORGANISATION: Fun, Fitness, Sass!
STORIES ON THIS THEME:
December 2018 – Home
One of the most well known phrases in contemporary culture "There's no place like home". You can read it as nostalgia, but you could easily use the same phrase when talking about a very different home from Dorothy's Kansas farm. What does home mean to you, and how has this changed over the years? Have you built your own version of home as an adult? Send us your stories, and remember they don't have to be written: we welcome artwork, cartoons, videos, poetry, and anything else you can think of.
FEATURED ORGANISATION: ASSIST
STORIES ON THIS THEME:
November 2018 – What works for you
One of the aims of this website is to provide peer support. This can come in many different forms, but this month we're encouraging users to share stories that can support and encourage others. Let us know what has helped you in your mental health, whether it's practical steps or a new way of looking at your life. Feel free to go wacky, or keep it simple (whatever works for you!). Send us your story ideas any time, even if it's after this date. We hope this theme will inspire really helpful, thoughtful stories.
FEATURED ORGANISATION: Manor and Castle Development Trust
STORIES ON THIS THEME:
October 2018 – Race and culture
This October, to mark Black History Month, our theme is Race and Culture. We've got our beady eyes out for stories on this topic. Stories about the intersection between mental health and race, stories about how culture can support or conflict with our emotional journeys. It's an opportunity to talk about your identity, whether you're from Jordanthorpe or Jordan, Highfield or Holland. Don't feel like you need to talk about both race and culture – feel free to talk about both or either.
FEATURED ORGANISATION: ADIRA
September 2018 – Death and grief
September 10th is World Suicide Prevention Day. To mark the day we are encouraging the community to write stories about death and grief. It could be a story about someone you've lost, or about how you coped with grief. We welcome abstract and unusually told stories. As always, we strive to be open to challenging and difficult stories, for example stories about suicide. However please have a look at our submission guidelines, and if in doubt send us an email to talk it through.
FEATURED ORGANISATION: SToRMS
STORIES ON THIS THEME:
August 2018 – A letter to…
If you could go back in time, what would you tell your younger self? Or is there a letter you've always wanted to write to a loved one, a friend, or someone you've lost touch with? Here is your opportunity. This month's theme invites you to write a letter to whoever you wish, feel free to be creative and say what you've always wanted to say. Submissions can, as always, be anonymous.
FEATURED ORGANISATION: Connected Worlds
STORIES ON THIS THEME:
July 2018 – Living on benefits
Welfare benefits were first introduced as a safety net after World War Two – there to support us when times are hard. But what's it like to live on benefits in 2018, and what about if you have the additional stress of also living with mental health challenges? As we celebrate 70 years of the NHS, our volunteers are encouraging the community to share their stories. Does the system always support people, or is it sometimes the actual cause of mental health distress? We welcome the positive and the negative, the critical and the constructive.
FEATURED ORGANISATION: Big Ambitions
STORIES ON THIS THEME:
June 2018 – Men and mental health
Our volunteers chose 'Men and mental health' as June's theme because they wanted to get a conversation started. It also seemed like the perfect month to focus on this issue – men spend a lot of time together during World Cups, but how much do they open up to their mates? We're welcoming stories which relate to mental health, sex and gender – however you experience these things. Stories can be long, short, and of any shape and size. If you have a question relating to men and mental health, get in touch.
FEATURED ORGANISATION: Sheffield Mind and their Mankind Support Group
STORIES ON THIS THEME:
May 2018 – Your experiences of mental health services
This month we took on a topic which we knew people had stuff to say on: mental health services. Services can be the support that makes all the difference, or one of a few things which get you on the right track. But sometimes services can let you down too. Whatever the story, we welcome it. This is a great opportunity to share stories about how useful services are with the wider community – a chance to make your experiences matter. With that in mind, we also featured Healthwatch Sheffield, an organisation dedicated to making people's experiences of health and social care services heard.
FEATURED ORGANISATION: Healthwatch Sheffield
STORIES ON THIS THEME:
April 2018 – Pet positivity
In April we asked people to share their stories of animals who have made a difference; from pets who are part of our daily routines, to ones we remember from our childhoods. We also encouraged people to share stories about animals they encounter when they're out and about. It was one of our most popular themes on social media, with loads of people posting their stories of positive pet relationships – testament to the difference human-animal interactions can make. We welcome more stories on this topic!
STORIES ON THIS THEME:
March 2018 – Stigma and dislosure
Our volunteers chose 'Stigma and disclosure' as this month's theme because it's such a difficult topic. When do you tell your friend, your colleague, or your new partner about your mental health condition? Sometimes it's easy, but too often it's difficult to know how the other person might react, and whether it might somehow change the dynamic. When is the right time, and what's the right way to disclose? And why is this still so hard in 2018? Please share your thoughts, stories and ideas.
STORIES ON THE THEME:
February 2018 – Love, loneliness and mental health
This February we are marking Valentine's Day with an invitation for stories on matters of the heart. While we welcome traditional stories of love and love lost, we're also hoping to hear some more untold stories: stories of loving life being single, stories of disclosure, stories of overcoming loneliness, overcoming embarrassment (or just being embarrassed!), and stories on that thing too often avoided in mental health chats: S E X. As always, humour and honesty are encouraged.
STORIES ON THIS THEME:
January 2018 – Who helped you?
We want to start this new year with a reflection on the old – what stories can we tell of the support which has made a difference? It could be a family member or friend who's supported us through hard times, it might be an organisation which helped out, or it could be something as simple as a stranger asking if we're okay. It might be that you've never publicly acknowledged the role this person has played in your mental health journey – now's the time!
STORIES ON THIS THEME:
December 2017 – Digital and mental health
In November we collaborated with Sheffield Health and Social Care, as well as other partners, to run an event on digital and mental health. Inspired by the theme, we invited submissions about the crossover between digital and mental health. It's a hotly debated topic already. In one camp, there's people who say that digital can make all the difference when they don't feel well enough to leave the house. Then in the other camp there's the argument that digital can actually lead to social isolation (as well as other risks). We wanted to see what the community had to say!
STORIES ON THIS THEME:
November 2017 – Poetry
October was a very good month for poetry, with Off The Shelf Festival and the SHSC Poe-tree event. So we asked people to send us their poems, while also gathering together all the lovely ones we've seen so far. There's a whole host of poetry on the Flourish website, so this month's theme was just another opportunity to welcome some beautifully crafted words. Sometimes poetry can express thoughts and feelings that simply can't be said in longer form, and we are bowled over by some of the lines we've read on this site. We encourage you to search around for the poetry submissions, they're well worth a read.
STORIES ON THIS THEME:
October 2017 – Discovering your mind
In September we held an event with the British Science Association, where we designed our own science experiments to improve our wellbeing. Inspired by this science-based event, we welcomed stories on the theme of 'discovering your mind'. It's a theme which expresses a process which is universal – that slow process of coming to understand ourselves and how we work. It's also an opportunity to look at how our minds work, and a bit of the why.
STORIES ON THIS THEME:
September 2017 – The extraordinary in the ordinary
We're constantly being inspired by our community, and this month is no exception. For our August event, we're off on a tour of Sheffield's streets. We'll be taking photos of the 'extraordinary in the ordinary', a lovely phrase coined by one of our talented creative content producers. And you can see one brilliant example of this here – a Sheffield drain cover which looks run-of-the-mill at first glance, but more and more interesting the more you stare. Although that might be subjective – that's what discovering the extraordinary is about!
STORIES ON THIS THEME:
August 2017 – Milestones
In August our website turned one, and we celebrated with the theme 'milestones'. We went down to Sheffield's Wellbeing Festival, where we asked people to let us know their own milestones – the important moments, steps and achievements which they'll remember for years to come. We collected these on postage labels, and hung them from a tree. It was a great moment to share in an optimistic reflection of where we are, where we've come from, and how we got there. Definitely a theme to keep thinking about from time to time!
STORIES ON THIS THEME:
July 2017 – Use your body
Even the healthiest body usually comes with mood swings, cravings, aches and pains of some sort. The relationship between mind and body can start to break down. Here's a thought we've been having: it's better to use your body than let your body use and abuse you. We'd like to hear stories about you using your body. It could be the littlest thing – simply moving one part of your body more, but using it in a way that makes life just that little bit easier, or more fun. We tied this theme in with our monthly event where we got out into nature with: Can we dig it? Yes we can!
STORIES ON THIS THEME:
June 2017 – Building a more mental health friendly Sheffield
Inspired by the competition we held in February, we ran another event in May where everyone who took part (as well as anyone else who was interested) could get together and talk about making the ideas happen. It was a lovely event with a lot of practical steps discussed, and since then some of the winners have grouped together into teams and started work! Building a more mental health friendly city can start with anyone who has the passion, and an idea to take forward. We think these stories are a great illustration of this!
STORIES ON THIS THEME:
May 2017 – Medication
What's your 'medication'? When we say medication, we don't necessarily mean pills (although we'd love to hear your stories on this too); in May we asked our community for stories about whatever makes them feel better. It
could be a sport, a fidget toy, a drink, a friend, a book, or an activity.
To get our community's creative juices flowing we held an event in April with the lovely Free Hand Creative, where we made tiny magazines on the theme of our 'medication'.
STORIES ON THIS THEME:
April 2017 – How do we build a more mental health friendly Sheffield?
In February we launched our first ever competition, asking people to give us their ideas for building a more mental health friendly city. We had a fantastic response, with 26 funny, creative, insightful and exciting entries in a whole host of mediums. It was an incredibly hard decision for the judges (who, luckily, weren't Sheffield Flourish staff, as we couldn't handle that decision!). The points were very close, but we want to say a huge thank you to everyone who took part. Each and every submission was really valued, and we haven't forgotten these great ideas.
THE WINNERS:
SHORTLISTED IDEAS:
LONGLISTED IDEAS:
March 2017 – Grow your dreams
Our aim is to work together to build an environment which can help people flourish. We know it's not easy. This month we're asking people to talk about their dreams; big and small. You might want to talk about your vision, a project you've always dreamt of, the steps you're taking to realise your ambitions, or the success of a project you've been involved with. Growing your dreams could be as 'simple' as attending your first volunteering session, making it down to the shops, or finally making it out from under the duvet.
STORIES ON THIS THEME:
February 2017 – Since the day…
Most of us have a milestone day: the day we got married, the day we got diagnosed, the day we finished school, or the day we lost someone. Whether this day was happy or sad, it changes us. This month we'd like to talk about what's changed since that day. How have you learnt to cope with the shift in your life, and what have you learnt about yourself? If you have a story to share let us know. It doesn't have to be long or beautifully worded, although it's worth reading our submission guidelines.
STORIES ON THIS THEME:
January 2017 – 'You are what you eat'
The phrase 'you are what you eat' is both silly, and a bit true, and it can be used with love, or to nag. But how much does food really impact on who we are, and the lives we lead? This depends on a few different things, so in new year 2017 we asked people to share their stories of eating, and of not eating, of food and fasting. We were all ears for advice on improving mental wellbeing through eating habits, and we also welcomed recipes. As part of the theme we held an event at the Real Junk Food Project, got to know each other better, and ate delicious pay-as-you-feel food.
STORIES ON THIS THEME:
December 2016 – Community cultures
Whether you're from Rotherham or Rotterdam, Barnsley or Baghdad, the culture you come from, and live in, is likely to affect how you interact with the world. At the end of 2016 we asked people to write about the connections and the clashes which come out of the communities they come from and have moved to. We met at the wonderful Ship Shape Sharrow to talk about the places we come from, the places we've been, and what they mean to us over some soup, Spanish tortillas, saffron flapjack and Sri Lankan curry. We then personalised a map of the world to illustrate our stories (see left!)
STORIES ON THIS THEME:
November 2016 – Everyday stories
For November we decided to celebrate the everyday stories of struggle and resilience, stories that chart the challenges which may seem small to some. We asked for stories that might describe something as 'simple' as getting out of bed and making yourself a cup of tea, or making your way to work on public transport. Sticking with the simple theme, November's meetup was a paired down but cozy affair – a cup of tea and chat in the city centre. Sometimes a chat over a cuppa is everything you need.
STORIES ON THIS THEME:
October 2016 – Creative Arts
October was a busy month for creative arts, and we wanted to give everyone the opportunity to get skilled up and sharing, so we organised a Smartphone Storytelling Workshop. We also asked people to inject some extra creativity into their stories, and focus on what inspires them. Unsuprisingly for this community, it was a popular theme with a whole range of stories. Some were personal, some were about activities happening in the city. We suggest you click on the links below and find out more! It's a good read.
STORIES ON THIS THEME:
September 2016 – Mental health history
For our first theme we explored the history of mental health by meeting up at an exhibition called 'In a dark wood'. The exhibition featured century-old photographs of patients at Sheffield's notorious Middlewood Hospital, complemented by audio of people from today, talking about their experiences of living with mental health conditions.
STORIES ON THIS THEME: