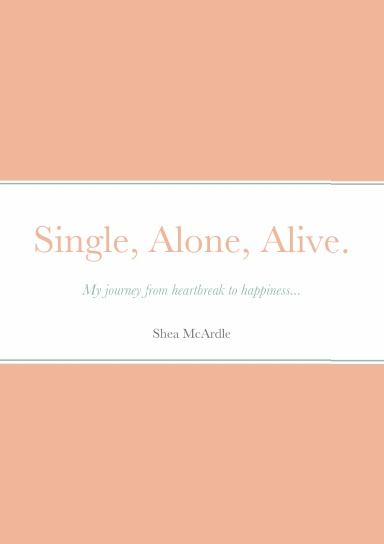 So my story is actually a story.
Once upon a time I said to a few people close to me "I want to do something to help people who are struggling because of their breakup". I became single at 25. almost 26, the first time single in my entire adult life. My whole world fell apart along with my mental health.
In June of this year I published my first book: Single, Alone, Alive. My journey from heartbreak to happiness.
I spent Lockdown 1.0 writing and writing and writing and my journal soon turned into something bigger.
My book is a reflection of how I've got to where I am today. The transition from heartbroken to happy – something I never thought I'd be able to say.
I always said I wanted to donate a proportion of my book's proceeds to a mental health charity. Flourish stood out to me: the fact that they are a local charity; one of their key topics is relationships; and they encourage individuals to share their stories – essentially the premise of my book.
I won't lie, 2020 has been challenging but one thing I will take away is that writing is an extremely carthartic and healing experience.
I won't give too much away but Tyrese Gibson was right when he said: "you really do grow through what you go through".