The beach in Whitby, North Yorkshire, has always been a sanctuary for me. The salty smell in the air, the damp sea fret, the squawk of the seagulls, the sharpness of the salt and vinegar and the relentless crashing of the waves combine to create a heady state of equilibrium in me.
Other coastlines have a similar effect on me but none quite as much as Whitby. Whitby is a place of nostalgia for me. Happy memories were made there in my childhood and I remember it being a place where there were no arguments or problems. From crazy golf, Full-English breakfasts, long walks, eating sticks of rock and ice cream and throwing a stick for my dog on the beach; Whitby always meant fun and contentedness.
A lot of my memories of Whitby are linked to my Dad who we sadly lost to cancer in 2017. This might not ring true for everyone but I feel a closeness to my Dad when I'm there. Whether it's his spirit, my memories or a combination of the two; I feel his presence and I find it soothing.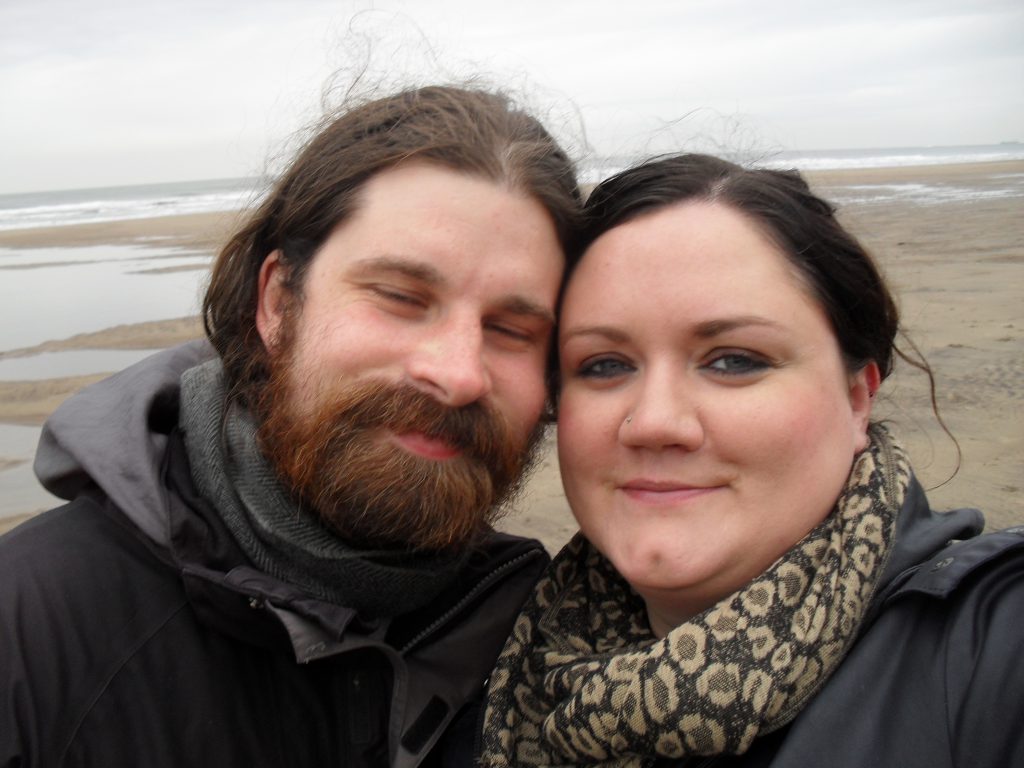 I had Dialectical Behaviour Therapy for my Borderline Personality Disorder in 2011 and one of the most powerful aspects for me was the Safe Place Visualisation Technique. It can be used as a self-soothing technique to imagine a peaceful place where you feel relaxed. Working on the technique with my therapist meant imagining my full sensory experience when on the beach in Whitby. Tiny details such as the gritty feeling of sand between my fingers and the softness and damp smell of my dog's coat added more and more authenticity to my visualisation. At times of distress I sit comfortably and visualise my beach scene and feel a gradual relaxation. The rhythm of the sea and the tides rising and falling are mesmerising and create a calming soundtrack to my visualisation. It helps me in terms of radical acceptance through mindfulness; that the sound of the ocean continues relentlessly despite the trials and tribulations of life.
These days I'm busy making new memories in Whitby with my own little family. My son, who is almost two, spent his first holiday in Whitby with us in June this year. As I watched him playing with his bucket and spade with his sun hat on, I felt the warmth of the sunshine and a feeling of safety and familiarity. In that moment my Dad was with me.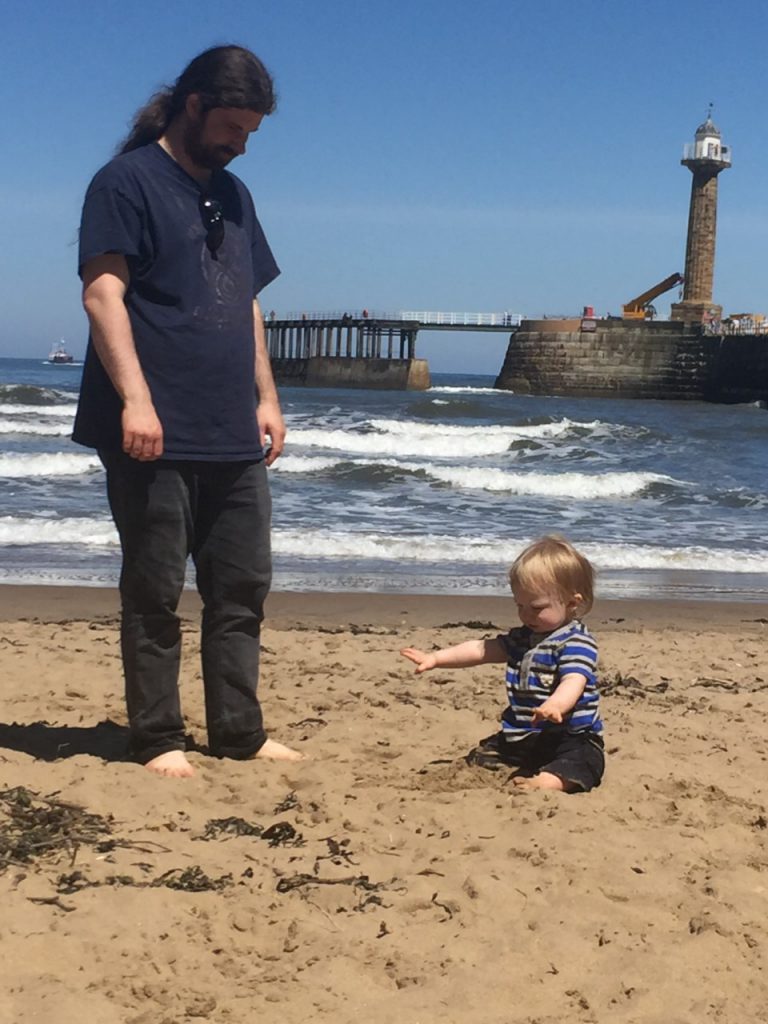 You might feel that you can relate to my feeling of calmness and ease experienced on the beach. Taking deep breaths whilst inhaling the sea air can be invigorating and therapeutic. Whitby is quite difficult to get to on public transport but it's a two and a half hour drive from Sheffield. To get there via train you have to go from Sheffield to Darlington, Darlington to Middlesborough and then Middlesborough to Whitby. An easier coastal resort to get to is Cleethorpes which takes an hour and forty minutes from Sheffield on a direct train.