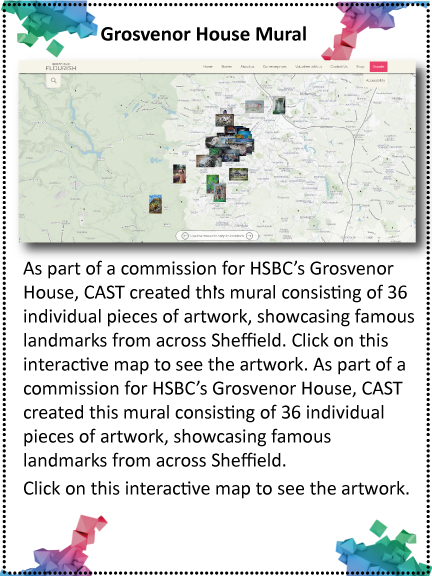 CAST – or Creative Arts Support Team – is a group of people with lived experience of mental health challenges.
Weekly groups
CAST run weekly art and writing groups, monthly open mic nights and an annual exhibition allowing people to develop their confidence as artists, and promote their strengths to Sheffield's communities.
To find out more about the location and times:
Artists Gatherings.
Art for Wellbeing.
Creative Writing and Storytelling
Get in touch 
email: [email protected]
Call: 0114 273 7009
Cards
The CAST art group is full of talented individuals, and we are delighted to have made some of their work into beautiful cards. You can currently buy the cards at SHSC HQ at Fulwood House (in Costa Cafe), Sweets and Treats in the Longley Centre, Oakbrook café, Somewhere Else café, Truffles card shop, Forge Dam café AND Coffee Corner. Thank you to the cafes for your support!
Experience
"I find it easier to express my emotions rather than talking to people. I suffer from anxiety and this helps a lot."
CAST attendee