My Toolkit Launch
We have a new website coming! It is linked to the Sheffield Mental Health Guide and it's called "My Toolkit".
But what is it? And why?
This all started a few years ago with someone using the Sheffield Mental Health Guide and telling us that it's great but it's a shame you can't save your favourite bits. This was a great idea. We didn't have the resources to do anything about it but we 'banked it' for another day.
Our opportunity came when our Mental Health Guide funders at Sheffield City Council, and NHS Sheffield CCG (Clinical Commissioning Group) helped us gain the funding from the Department of Health to make it possible.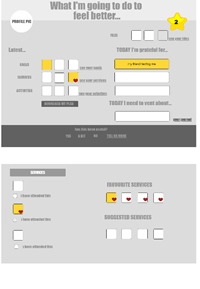 Since then, we've been busy working with our Flourish community to work out what people might want. We've been to numerous groups and held workshops, creating and re-creating the vision as we went with numerous 'wireframes' (us playing around with clip-art and shapes to create a very basic layout of what the webpage may look like or contain).
The ideas and creativity from our community has been overwhelming. We can't thank you enough for your time and input – particularly the group who gave time at our co-production workshop. We only wish we had the resources to include every idea you had – (but don't worry we've 'banked it for another day 😉)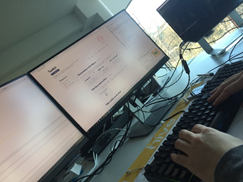 The next stage was to turn our community's vision into reality which isn't always as easy as it seems. We needed a digital partner who 'got it' and could deliver the website that was in our heads. We went with Hive IT and never regretted it for a second.
They have been fabulous to work with and transformed our ideas into a beautiful website. It's always a bit of a nervous time waiting to see if something people have worked hard on can become a reality and we're so pleased to be able to reward them.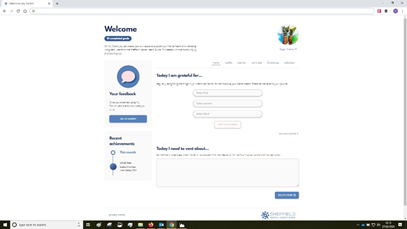 My Toolkit has been co-created with the community to complement the Sheffield Mental Health Guide. You can create your own confidential space to put together ideas, services and activities that you're interested in which support your mental health. This space is then there for you whenever you need it, so you can find what you want more quickly. https://toolkit.sheffieldmentalhealth.co.uk/
We're launching it on Monday 9th March and we're really excited to find out what you think!
A massive thank you to everyone who has helped make 'My Toolkit' a reality.