The Big Community Survey 2020-21!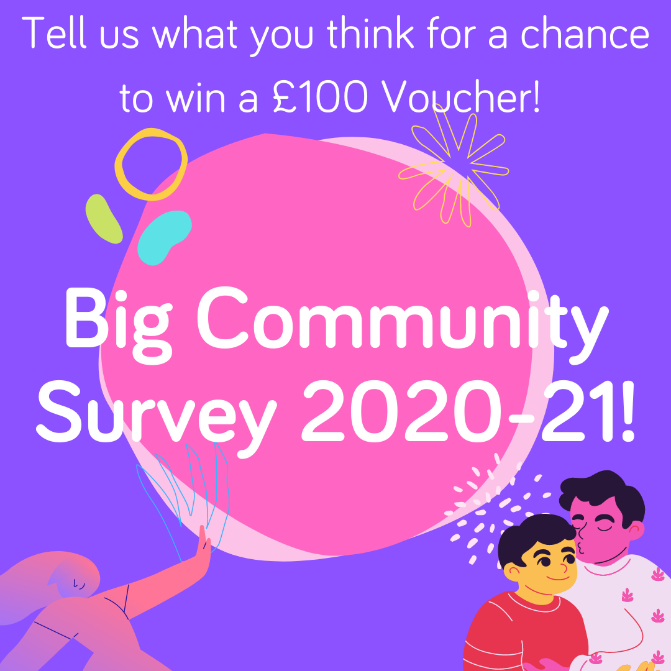 We are once again running our annual big community survey! We would love your feedback on how we have been offering support during lockdown. This year, we are also including the chance to win a £100 voucher upon completing the survey!
Your responses are confidential and will remain anonymous unless you state that it is okay to use your name in quotes for marketing materials. Your feedback is very important in showing us where we need to improve and how we can continue to effectively support you.