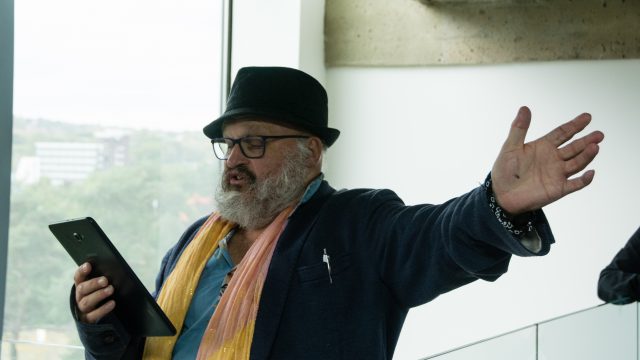 Neil Simpson
CAST Co-coordinator
I am a Co-coordinator with CAST, leading the weekly art group and supporting the enterprises' development, as well as the art group.
I started volunteering with CAST after taking part in a Storying Sheffield course in 2010. When I joined the course it was a bleak moment in my life, but this course altered my life for the better, and inspired me to volunteer. I started running a writing group soon after, and three books later the writing group goes from strength to strength.
I was born in 1956 premature with cerebal palsy, and struggled at primary school. But later I went on to do a degree in Humanities at Teeside Polytechnic, and got myself a second class honours. I spent ten years trying to make a living as writer whilst doing a series of dead end jobs. Nearly 30 years ago I found a more permanent job working at The Botanical gardens, and I've worked there ever since.
I'm busy with a lot of different voluntary projects. Throughout 2018 I took part in W.E.A. and Art House project called Work not Charity, a celebration of the work Annie Bindon Carter. Annie set up the Painted Fabrics company to work with ex-servicemen who had lost their limbs during WW1, employing them to create handcrafted materials that were then sold around the world. The year ended with a play I wrote and acted in about the Painted Fabrics charity, performed at The Sheffield University Drama Studio.