We need your art!
We are excited to announce our annual exhibition theme: Urban Nature.
As you may know (no worries if you don't!) we run an exhibition each year, led by our brilliant enterprise CAST. Last year we managed to put on a brilliant show through collaborating with Sheffield Health and Social Care, and despite the pandemic we displayed a full gallery of beautiful work at the Moor Market, as well as online.
This year, we'll be at the Moor Market again. We love the space and we hope you do too!
Here is our poster, and we've put the text below it so everyone can read it: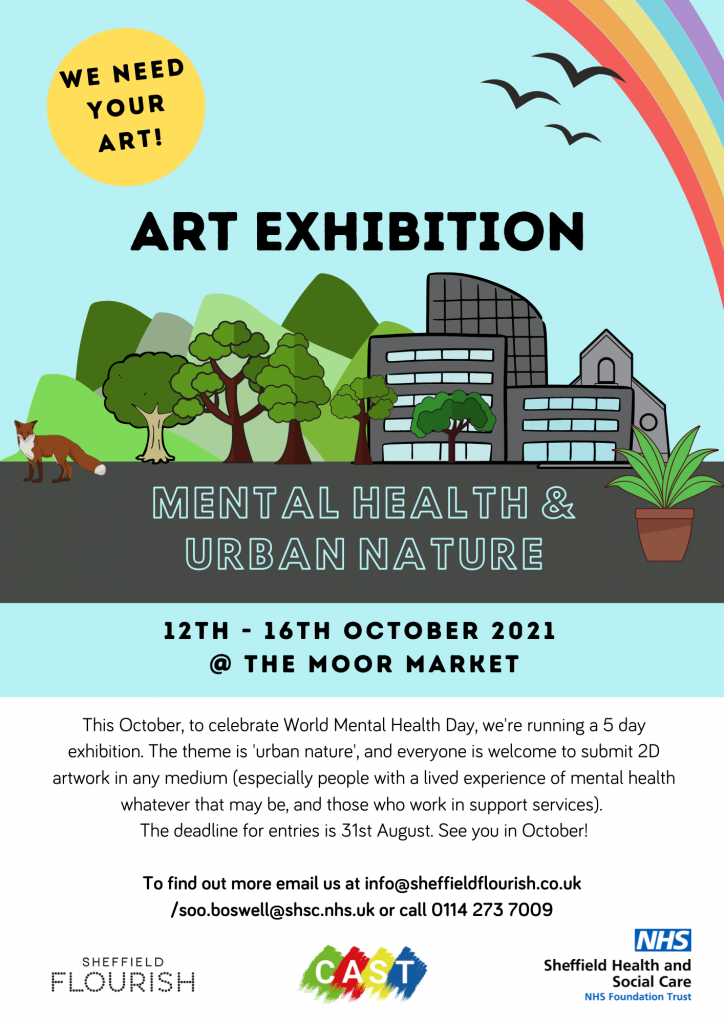 This October, to celebrate World Mental Health Day, we're running a 5 day exhibition. The theme is 'urban nature', and everyone is welcome to submit 2D artwork in any medium (especially people with a lived experience of mental health whatever that may be, and those who work in support services).
The deadline for entries is 31st August. See you in October!
If you'd like to know more about how it all works, you can download our submission form:
You can also get in touch to ask us any questions. Please let us know if you plan to submit some artwork!