We are seeking a Treasurer to join our Board of Trustees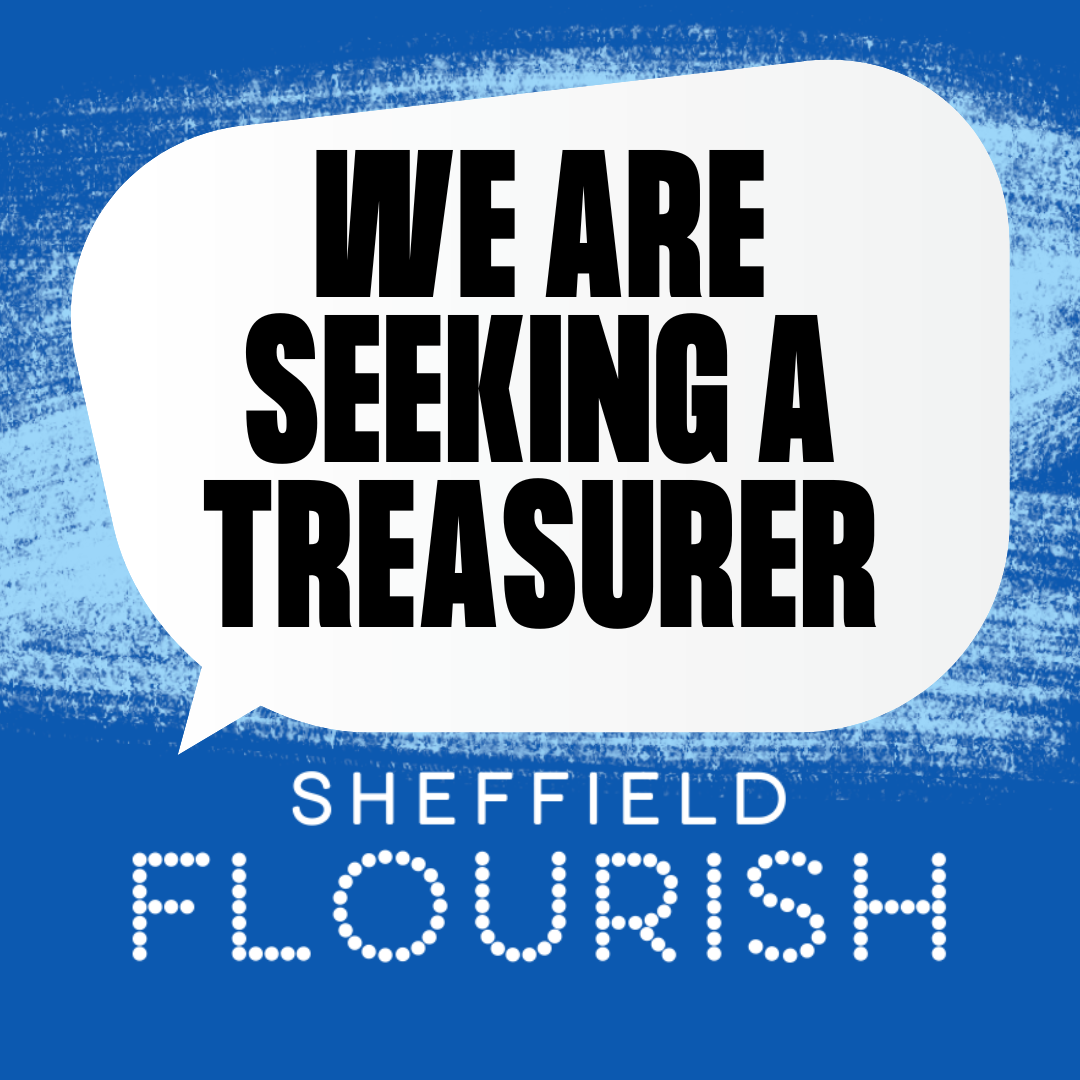 Sheffield Flourish is a mental health charity rooted in Sheffield and owned by the community. We support people to use their skills, ideas and talent to build the lives they want.  Above all, we value people's ideas, skills and lived experience.  
We are seeking a Treasurer to join our Board of Trustees. The Board is comprised of a diverse range of people with a variety of skills and experience. We are a friendly group who are committed to improving the lives of Sheffield people affected by mental health issues in any way.
Trustees attend 6 Board meetings per year; there is also a finance sub-committee which meets around 4 times over a year. The Board also attend one afternoon development session and an AGM.
If you are interested in joining us, or just finding out more about us, please have a look at the attached documents, and get in touch with the Sheffield Flourish Chair, Pam Stirling ([email protected]), copying in [email protected].
Sheffield Flourish supports six community enterprises which run regular sessions open to everyone. These are:
Brunsmeer Awareness FC (a football club), and Sheffield and Hallamshire County FA Flourish league; CAST (a creative arts enterprise); Connected Worlds (courses in storytelling and solidarity); Flippin' Mental Theatre; Oasis (gardening and food growing); Open Door Music (jamming sessions, digital music production, and music lessons).
On the Sheffield Flourish website we have published over 300 local mental health stories. Each story is a reminder that we are not alone, and shows how individuals have managed mental health challenges in ways which are personal to them.
Sheffield Flourish also run the Sheffield Mental Health Guide, a directory where anyone can search for support services in Sheffield. In addition, we run the Sheffield Suicide Support website, a directory of local and national services for people who are suicidal.