The Big Community Survey 2021-2022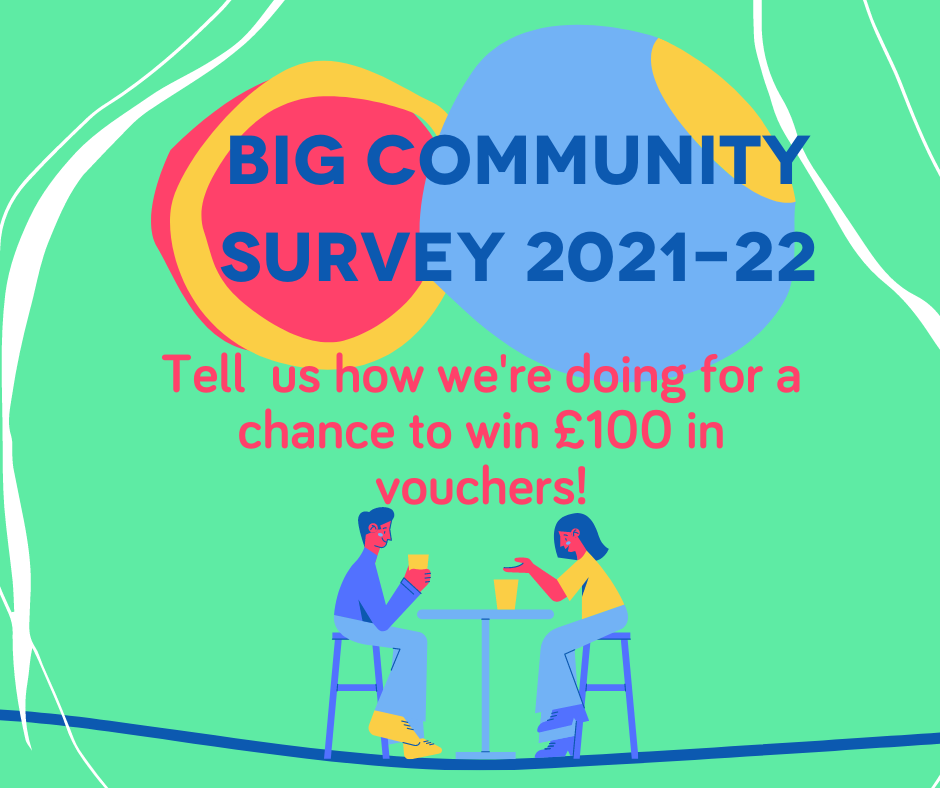 It's that time of year again! It's time for the Big Community Survey 2021-2022!
Every year we ask members of our community to fill in a short form to tell us how we're doing, what we're doing well and, most importantly, how we can improve.
We're also offering you the chance to win £100 worth of vouchers to say thank you for giving your time and energy to help us improve. All you need to do is provide us with your name and a means of contacting you (phone or email).
Your responses are confidential and will remain anonymous unless you state that it is okay to use your name in quotes for marketing materials. The survey will be open until Friday 29th April to give you plenty of time to send us your responses.
Thank you so much in advance for all your input!