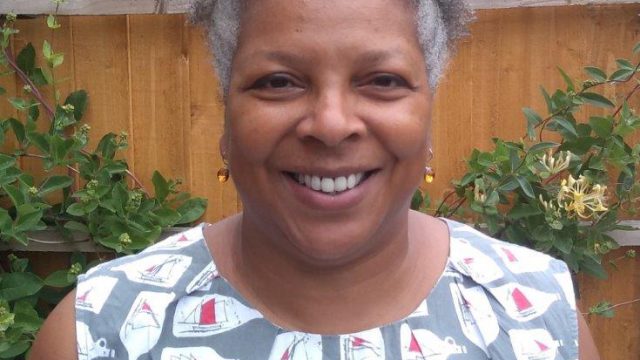 Myrtle Pritchard
Flourish Administrator
My name is Myrtle Pritchard and I have worked at Sheffield Flourish since April 2018.
I think Sheffield Flourish is a unique charity in the way it engages with and supports people living with mental health conditions using digital technology as well as face to face projects (such as gardening, arts, crafts and music). People with mental health conditions are involved in existing and new developments every step of the way.
I am responsible for the smooth running of the office, I provide administrative and financial support; organise meetings including the bi-monthly board meetings, Enterprise Network Meetings and provide administrative support for our events.
I work with lovely, supportive colleagues who are very keen on 'walking the talk' with regards to supporting others' mental health.
I love the fact that we are based in a church centre within a local community – where there are lots of activities taking place on a weekly basis – the Steeple Cafe (Real Junk Food Project) is great!
I'm looking forward to seeing Sheffield Flourish develop and make a big impact in Sheffield.