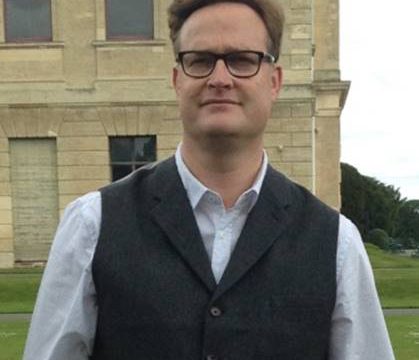 Andrew Hudson
Board Director
My name is Andrew Hudson and I have lived mental health experience.
I first came into contact with Recovery Enterprises at the mental health social café and since then I have organised some mental health awareness events in Sheffield city centre, and I invited Recovery Enterprises to attend.
This was because as a mental health charity they represented my own aims, mission, and values in mental health. I also got involved through my crate making enterprise, Hudson & General, which is supported by Recovery Enterprises. My role within the Sheffield Flourish community is as a Board Director and Trustee, and this mainly consists of meeting other Board members to discuss how the community is doing and how we can make it even better.
I have however been involved for a while as I started volunteering with Recovery Enterprises in July 2013 and I started attending board meetings in September 2015 before being officially registered with Companies House as a Director in May 2016.
Sheffield Flourish invited me to make a short film about my crate making for the Sheffield Flourish website, I felt very humbled. While being interviewed for the film, I looked into the eyes of the interviewer while I talked about my personal story, they were so deep and full of emotion, it was such a moving moment, which I will remember for life. I also had such positive feedback from the short film, as many people have connected with the content that was produced. Just being part of the community and the feeling of being a valued member of it has had a significant impact on my life.
I like working with Sheffield Flourish, as I feel valued, and that I am contributing to the community through being an 'expert by experience' in mental health.