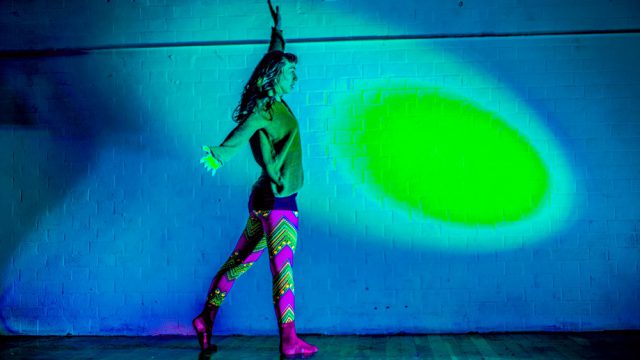 Jess Gibson: Fun Fitness Sass!
As part of this month's theme, 'Shake It All About', Jess shares some info about her new mental health friendly dance class - Fun Fitness Sass!
Fun Fitness Sass! is a commercial style dance class that aims to boost confidence and keep the body moving. Commercial dance is all about the moves you see in music videos and on TV – probably why it's called commercial, because it may well be in commercials! You don't have to be a pro dancer to join in the sessions because the most important thing about Fun Fitness Sass! is the Fun part. Dancing has been proven to improve mood and overall health and I think it's even better to do whilst having a laugh in the company of like-minded people.
The idea for Fun Fitness Sass! classes, and why I've chosen to do them now, stems from my own personal struggles with mental health and wanting to get back into feeling fit and enjoying dancing again since a bout of ill health in 2014.
I am (by profession) a trained dancer and I've got experience of teaching in lots of different settings such as stage schools, universities, high schools and festivals and it's always been 'the thing' I've wanted to do since I was little. My degree is in Dance and I have had training in a vocational dance school too, alongside performances in theatres, schools and festivals across the UK. However, since 2014 it's been a long, uphill battle against depression and anxiety, as exercise seems to always be the one area in particular that depression and anxiety find most appealing to taunt me with. Right now though, I've managed to get to a point where I am feeling stronger than the voices of those two and so I'm doing this whilst I know I can push myself to!
What I'm hoping for during Fun Fitness Sass! sessions, is that people come and feel energized, they learn to move to music and feel confident in their body. Those are all the things I'm hoping for myself too as I remember so well how dancing used to make me feel! This is not a class for competition or performance but solely for the enjoyment of moving, dancing and having a space to forget about the world for a bit.
If you fancy giving it a try the sessions start in January and will be at U-Mix Centre in Lowfield, S2 4UJ. There will be Saturday sessions 3.15pm-4pm from 5th January – 23rd February and Wednesday sessions 6.15pm – 7pm from 16th January – 6th March.
Photo of Jess courtesy of Triumvirate Media