Our AGM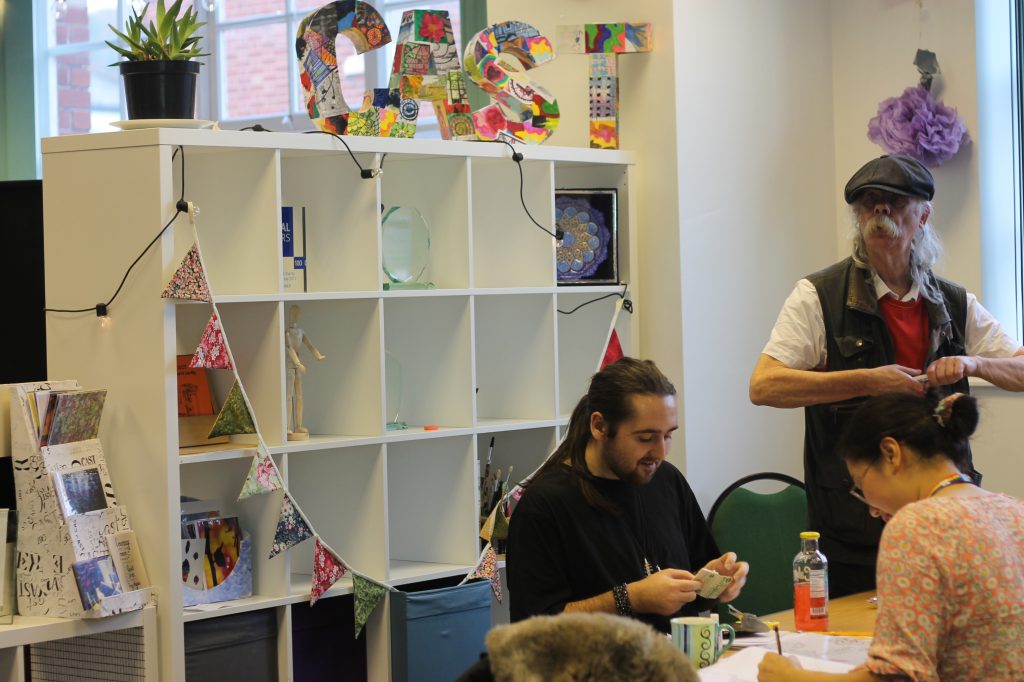 Yesterday we had our AGM. It was more than a meeting though; it was a bit of a party, a celebration of our community.
Our AGMs are always pretty special because they bring together everyone from the different strands of Sheffield Flourish: from people who've written for the website to enterprise attendees, to supporters. But this one was extra special because we were celebrating in our new space, and we had an area to feature each aspect of our community.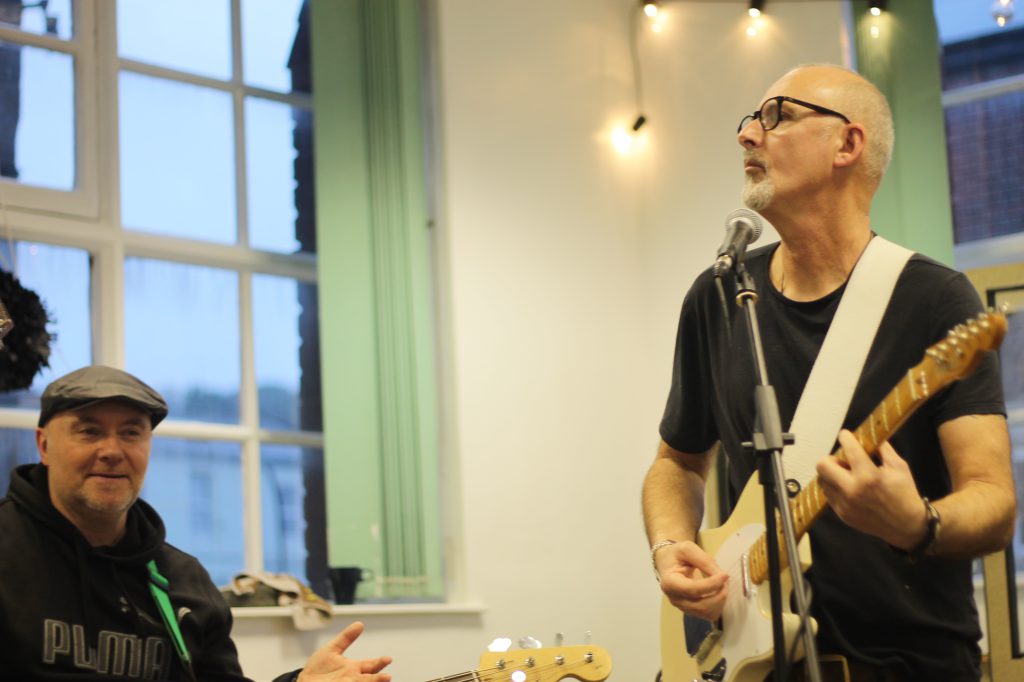 Here's a bit about what they all did:
Brunsmeer Awareness FC: Our mental health friendly football team shared a poster display.
CAST: Creative enterprise CAST displayed artworks from their recent exhibition.
Connected Worlds: Connected Worlds, who run creative storytelling courses, shared an exhibition of their latest Rotherham Flourish course.
Oasis: Our gardening and vegetable growing enterprise, Oasis, ran a plant sale
Open Door Music: Music enterprise Open Door got the band together for some songs.
Open Door Music Production: Part of Open Door Music, the production group have been making music since July. We had their excellent music available to listen to on headphones.
Our websites: We also demo-ed our websites on our lovely new smart screen.
We also shared our one-page annual report.
One of the best bits of the night, for an event organiser, is to know that the event feels good for the people who are attending, especially people who have come to our space for the first time. One such person, Craig Hopwood, came all the way from Wakefield, having previously completed a Rotherham Flourish course. He shared a poem about the event which sums it up really so very perfectly:
Be the best version of you!
People from all different walks of life,
Joining together to celebrate each others talents.
From music to poetry with sports in between,
This could be the place for someone's journey to begin.
Flourish is what people can do,
When someone awakes a talent within you.
Sometimes we need a nudge in the right direction,
After that our life may change forever.
Step out of your comfort zone,
Attempt something unique and brand new.
Mental health, although not a pleasant experience,
It can open the gate to something bubbling inside you.
So take the stigma and throw it away,
Make the most of the struggles and fire away.
Mental health will only stop you if you allow it to,
So get your head up and be the best version of you!
Craig Hopwood 4/11/2019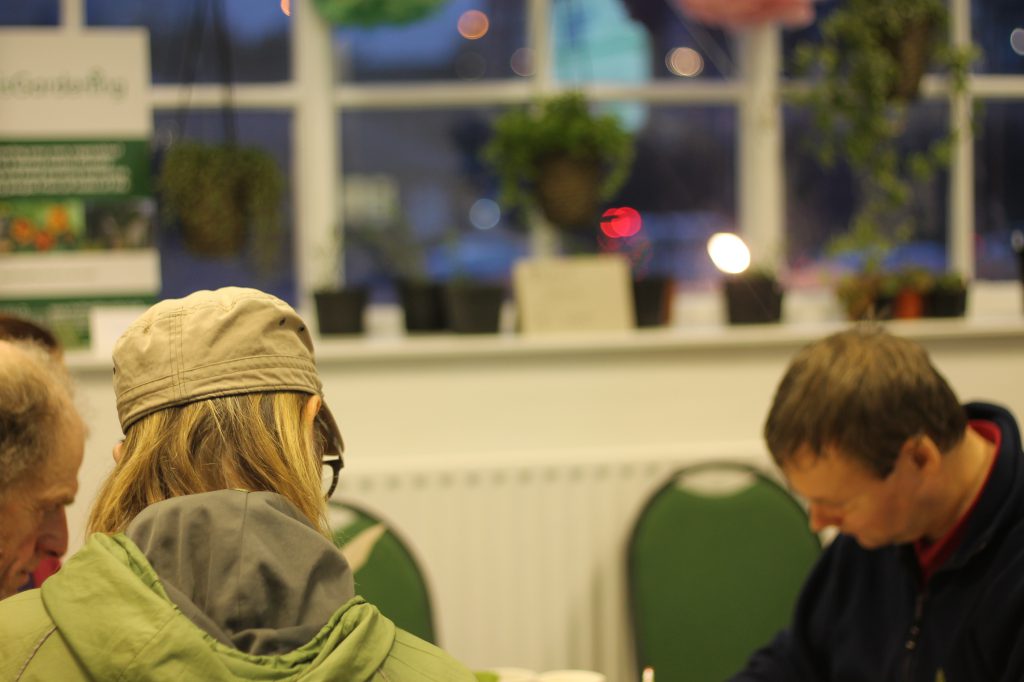 Thank you so much to everyone who came along.
As always, if you have any thoughts about how we can make events like these better just let us know 🙂 – Jo